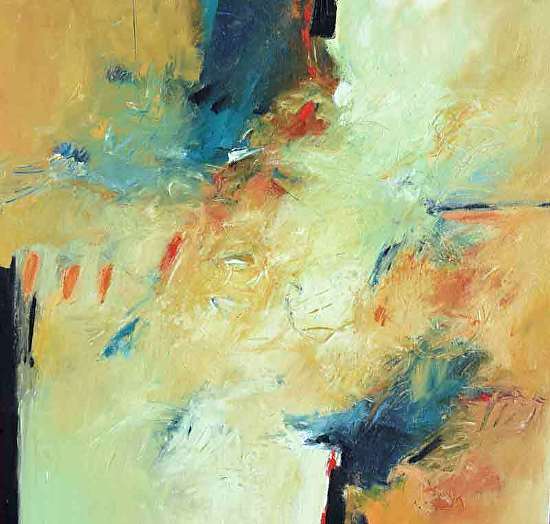 Cascade
30"x30"x1.5"
Acrylic on canvas
This painting is my impression of cascading waters rushing over the rocks of a steep waterfall. Lots of heavily applied acrylic paint, enhanced with sgraffito scratch outs, make this an exciting painting to experience. Run your fingers over this heavily textured canvas and notice all the detail that went into creating this unique painting.
The canvas is stretched over 1.5" deep wood bars. The sides are painted with Micaceous Iron Oxide, a textured gray/black paint and does not need to be framed. The painting is wired and ready to hang. Acrylic varnish has been applied to seal and protect the painting for years to come. This painting is signed on the side, dated and signed on the back.
Only the finest professional acrylic paints have been used in the creation of this painting.
A signed Certificate of Authenticity is included.
Free USPS Priority shipping within US.
For more information, please contact me
Visit my website to see more of my original abstract artwork!
Prints of this painting will be available soon.
Click here to subscribe to my monthly art newsletter!