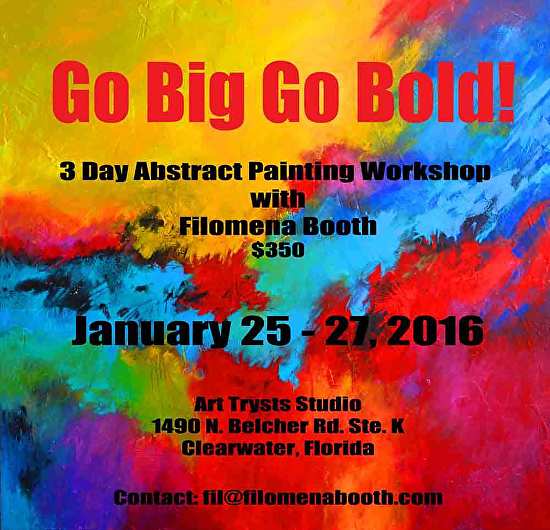 Take your painting to the next level!
In this fun 3 day workshop, you will explore how to use composition and color to achieve masterfully powerful paintings. You will experiment with new painting techniques as you learn to trust your intuition to find your own artistic voice.
I will demonstrate my own painting techniques and talk about my thinking process as I paint. As you begin to work on your own paintings, I will be available to answer questions, make suggestions and push you out of your comfort level to a whole new area of discovery and creativity.
Only 4 seats left!!
*****
Original Abstract Paintings
by
Click here to subscribe to my monthly art newsletter!
filomena booth, abstract painting, contemporary art, abstract painting workshops, modern art, art for the home, interior design art,