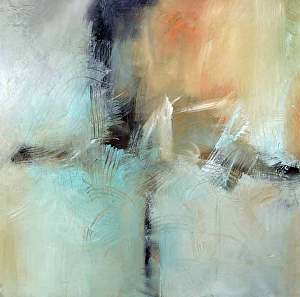 All That Echoes
30"x30"x1.5"
Acrylic on canvas
SOLD
Click
here
to see more original abstract paintings!
This heavily textured abstract painting on canvas is stretched on 1.5" deep bars. The painting wraps around the staple-free sides and does not need framing. It is wired and ready to hang. Semi-gloss acrylic varnish has been applied to protect the beauty of this work.
Free USPS Priority shipping within US.
For more information, please contact me
Original abstract painting
by
Texas Contemporary Abstract Artist
Filomena de Andrade Booth

Prints of this painting are now available.
Click
here
for more information.
Click
here
to get my monthly art newsletter!