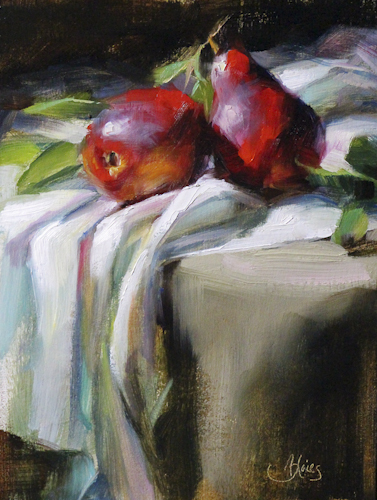 Red Pears
oil on linen
12" x 9"
Today is officially the end of summer for the Blaies household. I will miss having the kids around and enjoying the carefree days. But it will be nice to have more time to myself in the studio. Here is my newest painting "Red Pears."
I love to share my art and inspiration.
Sign up
for my email newsletter and receive a free gift of postcards.