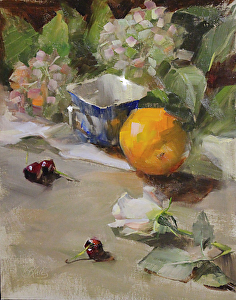 Summer Bliss
14" x 11"
oil on linen
I've had a great summer filled with vacations and hanging out with the family. Travelling is fun, but I'm always glad to get home. Getting back into the studio after some refreshing time off was pure bliss. This week I filmed the creation of one of my newest pieces which I title Summer Bliss.
Click HERE to enjoy the video and feel free to share!
I love to share my art and inspiration.
Sign up
for my email newsletter and receive a free gift of postcards.