Keepsake
12" x 9"
SOLD
A romantic collector purchased Keepsake this week as a gift for his lucky wife of 38 years. He shared with me that upon opening the box, she cried - in a good way! I was very touched by this story. Recently another collector gifted his wife a painting of red roses, Be Mine, and he also shared the wonderful "reveal" story with me. Art has a special way of touching others which is so exciting to experience from my perspective, as the artist. Art, love and roses...a beautiful combination!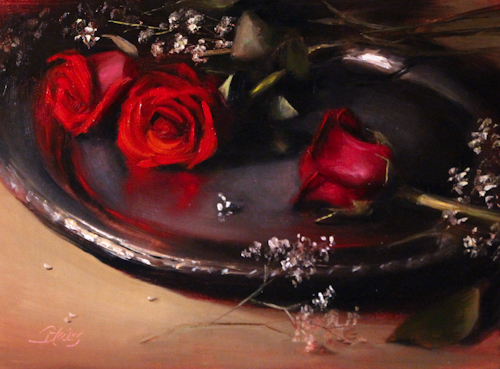 Be Mine
9" x 12"
SOLD
I love to share my art and inspiration. Click
HERE
to sign up for my email newsletter and receive a free gift of postcards.